_valerie_objects through the eyes of our founder and art director, Veerle Wenes
_"Design with a touch of soul" 

It was with a collection of cutlery with a distinctive design that valerie_objects burst onto the scene in 2015. Since then, this design label has produced daring, avant-garde, democratic and functional industrial design created by emerging talents and big names alike. This bubbling and creative family was founded by Belgian gallery owner, Veerle Wenes.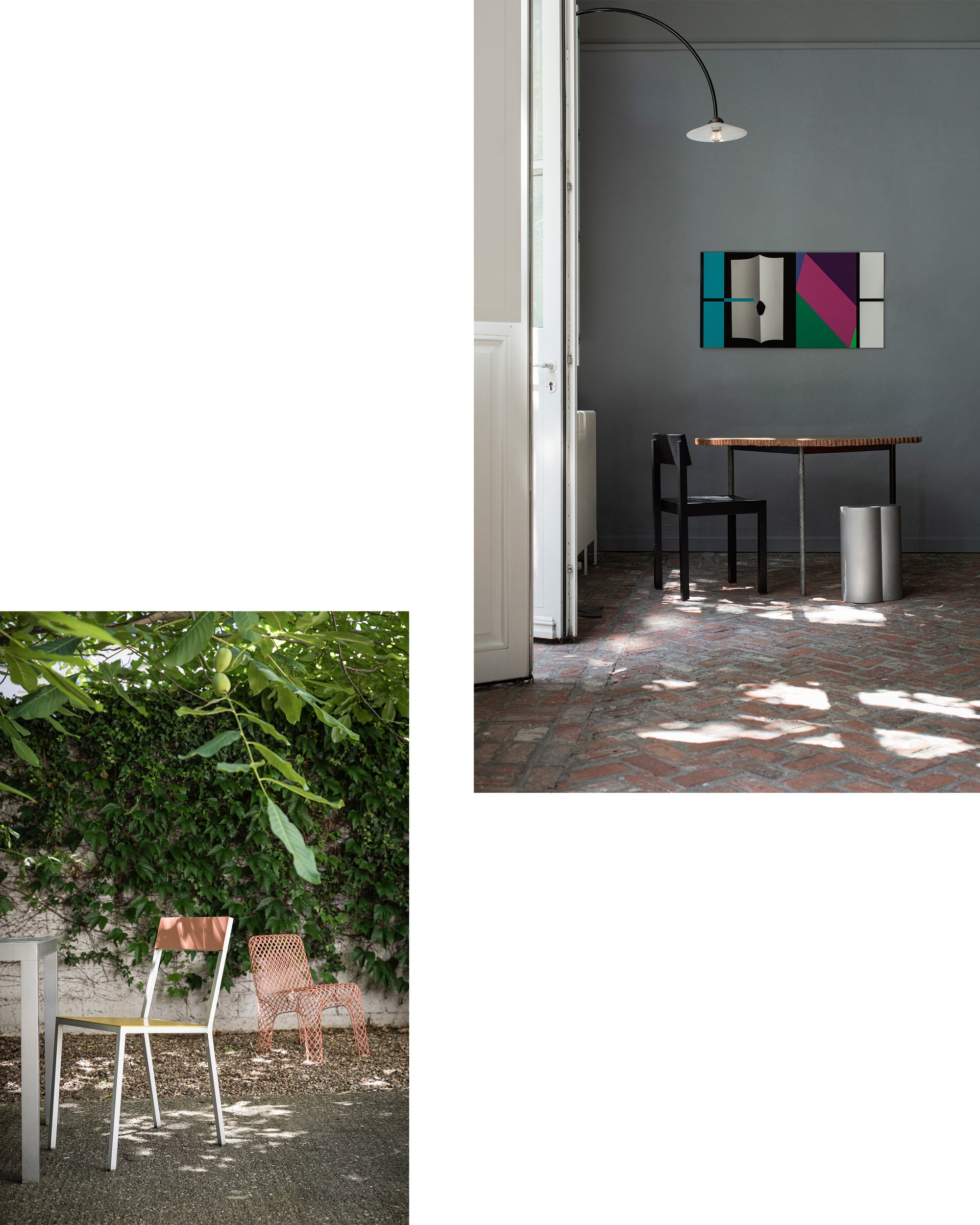 _How did valerie_objects come into being?  
I trained in architecture and have always been passionate about art, architecture, and design, as well as by everyday life, which is an essential source of inspiration for artists and is naturally at the heart of the designers' craft. It's this facet that I have been exploring since 2010 with my gallery valerie_traan and with "the fabulous destiny of everyday life", an exhibition I co-curated at the Grand Hornu art centre in Belgium, which combined art and design with an open spirit.
I then started collaborating with artists like Fien Muller and Hannes Van Severen, who started their careers as designers (Muller Van Sevreren) with the gallery in May 2011. A few years later, I wanted to launch a more functional and affordable collection of industrial produced objects and furniture, which led to the creation of valerie_objects. I called upon Axel Van Den Bossche, the CEO of Serax, with whom I co-founded this design label for which I remain the artistic director. Since then, valerie_objectshas been part of the Serax family together with other family members such as Ann Demeulemeester. 
_You launched the valerie_objects adventure in the spring of 2015 with a foundational collection of cutlery exhibited at the Museum of Decorative Arts in Paris…  

My first idea was to entrust designers with the task of reinterpreting everyday utensils such as cutlery. As a result, we started our collection with the cutlery by Maarten Baas, a series presented at the time as a prototype. This remains in the catalogue. Next, we expanded our offer to home accessories, furniture, lighting, and tableware in collaboration with various artists and we launched a collection of garden furniture earlier in 2022 with Maarten Baas.  
_Valerie_objects aims to popularise sophisticated and desirable design. How would you define its identity?  

Our concept is very simple: we develop everyday objects with creators who have a strong identity and with whom we aspire to cooperate over the long-term. We are looking for the craft of designers who can provide us with unprecedented projects. We take risks in order to popularise the art of everyday life. I am convinced that good, durable, and timeless design objects are not generic or insipid. On the contrary, they are produced by bold designers who have a distinctive identity and a recognisable style.   
_Whether Maarten Baas or Muller Van Severen, you call upon the greatest names in design as well as young designers of the future. How do you go about building this family?  

The choice of with whom to work for the label has been an intuitive one from the very beginning. While catalogue includes major names such as Muller Van Severen, Maarten Baas, Destroyers/builders or big-game, we also trust lesser-known people like Maria Scarpulla.   
At the same time, the gallery has also been a springboard for Muller Van Severen in 2011, when they were just starting. People are not born famous. They come into the world with certain gifts, a peculiar manner of interpretation, and talent that is simply waiting to be revealed.  
_featured blogs
get inspired