_this is wood in its purest form, and will last a lifetime._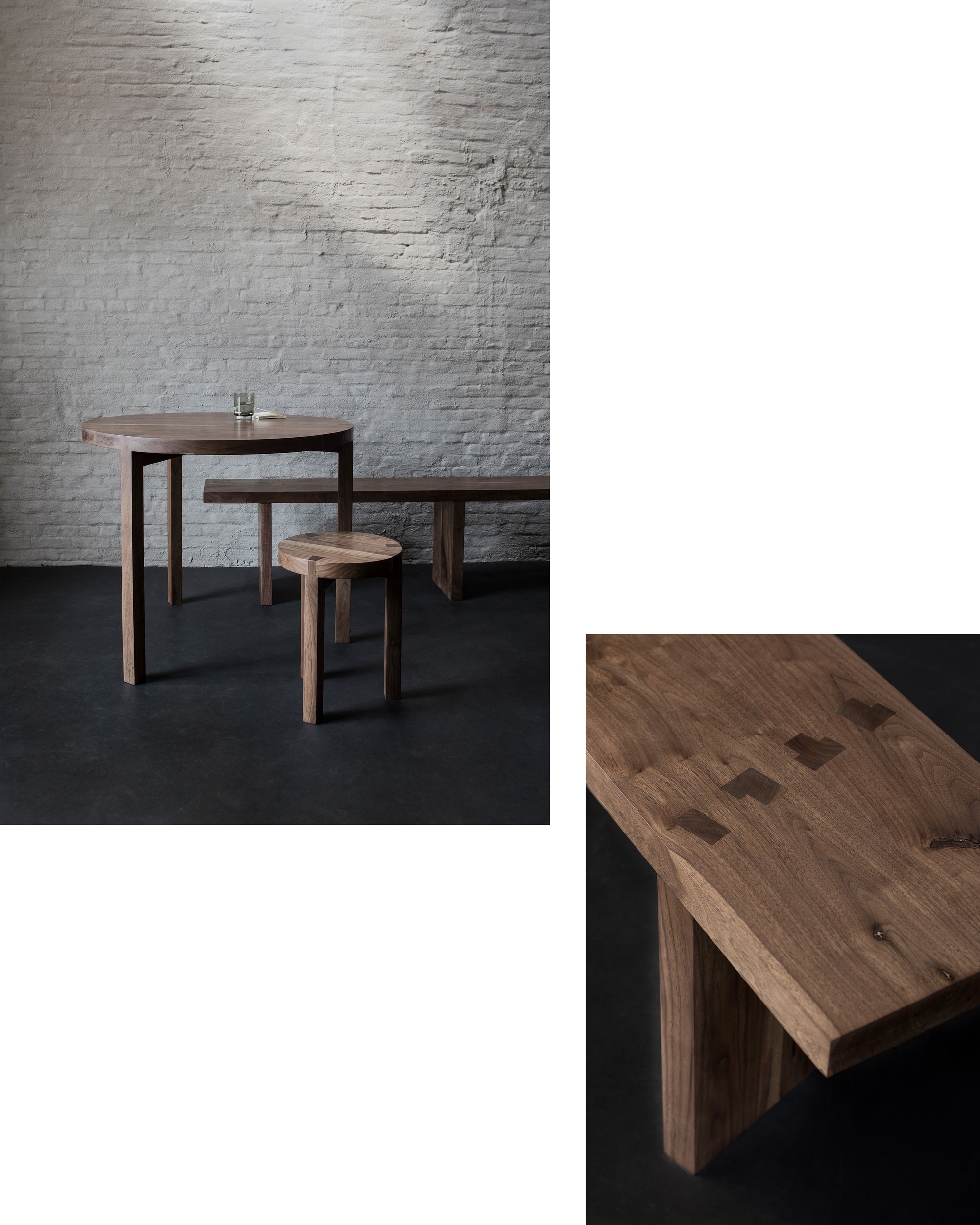 Meet Atelier 365 by Laura Greindl. Wood resin runs through her veins. 

Applying traditional techniques through meticulous handy work, Laura Greindl enjoys working with various types of wood joints. Every joint is cut by hand, using chisels and Japanese dozuki handsaws for maximum precision. The result indeed has a Japanese touch. 

As a maker she remains refreshingly humble. Her philosophy is simple: creating furniture for everyday use with clear and pure lines.

Where many designers try and often fail to create the perfectly simple design piece, Greindl seemingly easily succeeds. Her solid walnut furniture collection proves it with great conviction.

The collection consists of four basic designs in walnut — a table, a stool, and a bench in two sizes — and thus combines essentiality with timelessness.