What's in a name? Two things. On the one hand, Inner Circle refers to the group of people you share the private dining table with, on the other hand the name describes Baas' leitmotiv. 'I discovered that all tableware items consist of circles within circles', Baas explains. 'At the same time, the circle is considered the most perfect symmetric shape. I played with that notion and drew spontaneous, far-from-perfect circles with a pencil'. These drawings were literally translated into tableware. The items are the materialization of imperfect, concentric circles.
professionals
Are you a professional? Visit our portal for professionals here.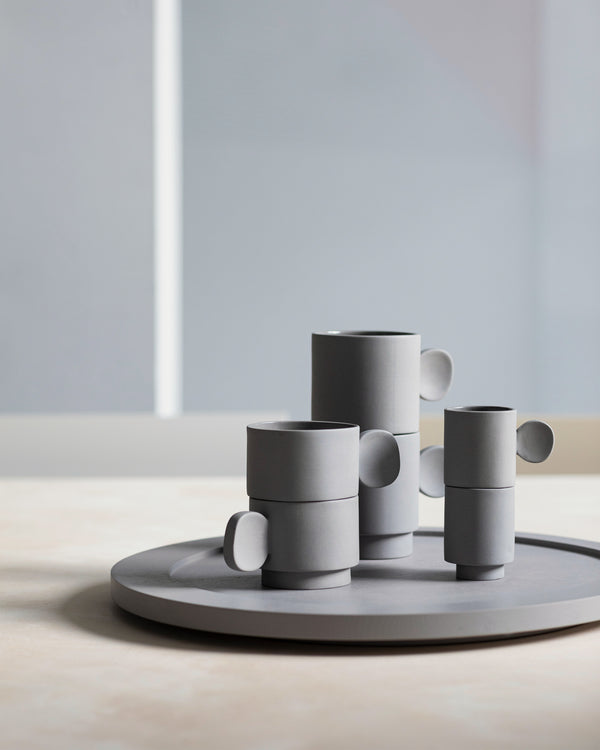 inner circle
by maarten baas
Maarten Baas is renowned for his playful objects that evoke the imperfection of the human hand instead of the straight line of the machine. For his new collaboration with valerie_objects, it is no different. Inner Circle is a large set of tableware objects, from plate to water can, contriving that typical human and playful Maarten Baas feel. Every object is a materialisation of imperfect circles that Baas drew by hand. The irregular shapes combine well, making it easy to create an organic composition on the dinner table. 'When a chef does the plating of a dish, he does it with great care but avoids perfect geometry', Baas explains. 'There has to be a certain schwung to it. I created Inner Circle in the same way'.