Brushed stainless steel cutlery set for 4 people designed by maarten baas consisting of 4 x table knife + 4 x table fork + 4 x table spoon + 4 x coffee spoon. packed in a beautiful wooden gift box. 16 pieces in total. The cutlery is dishwasher friendly and suited for horeca use.
specifications
Materials
stainless steel
professionals
Are you a professional? Visit our portal for professionals here.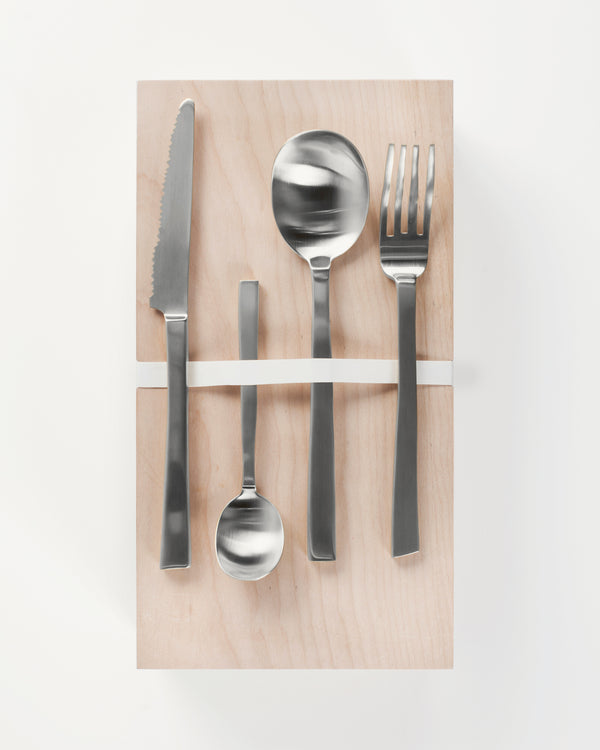 cutlery
by maarten baas
valerie_objects sincerely believes in the beauty of daily acts, habits, mannerisms and the tools that come along. We all use cutlery at least three times a day. For this reason valerie_objects offers personalised sets of knife, spoon and fork that tell a story instead of remaining neutral. Several high-ranked designers from all over the world created a set with an intriguing artistic touch, bringing this often overlooked design section to a next level of refinement. Grab a bite and tell us what you feel.