Unlike a massive sofa that sheaths a part of the interior, the duo seat ensures lightness and visual clarity. The seating is made from a linen fabric seating that comes in 2 color combinations (red/pink and blue/green). And although it may look uncomfortable to some, the duo seat actually sits quite nicely.
professionals
Are you a professional? Visit our portal for professionals here.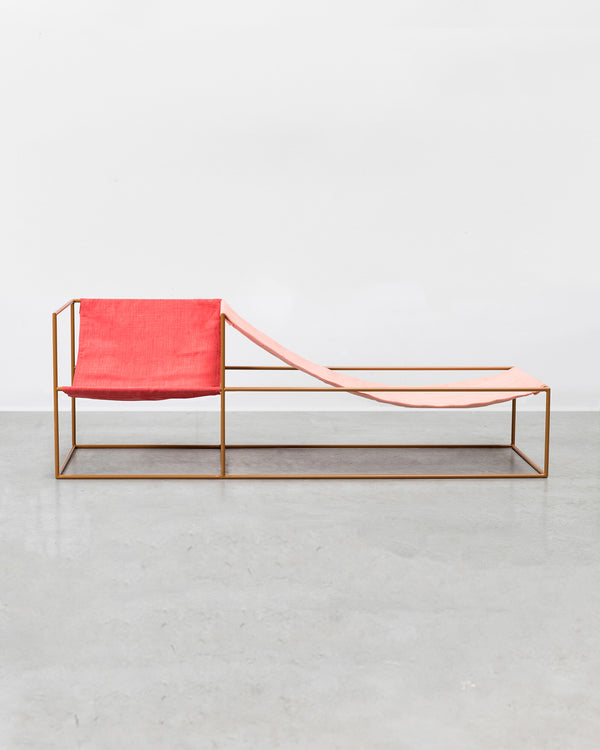 duo seat
by muller van severen
Just like other Muller Van Severen furniture, it is the visual lightness that makes these seats so appealing. The background behind the furniture remains visible and continues to play a role in the aesthetics of the living space. "We don't like covering up the room with furniture." Hannes Van Severen says. Visual clarity above all.