For Linde Freya Tangelder, the founder of destroyers/builders, the ASSEMBLE is a sofa debut. "It was the most complex object I have ever designed. And the largest for that matter. It was challenging to combine my preference for architectural contouring and very tactile materials with rather practical necessities as sitting comfort, foam density and extreme detailing."
This product is currently not in stock. Do you want to get notified when the product is available?
professionals
Are you a professional? Visit our portal for professionals here.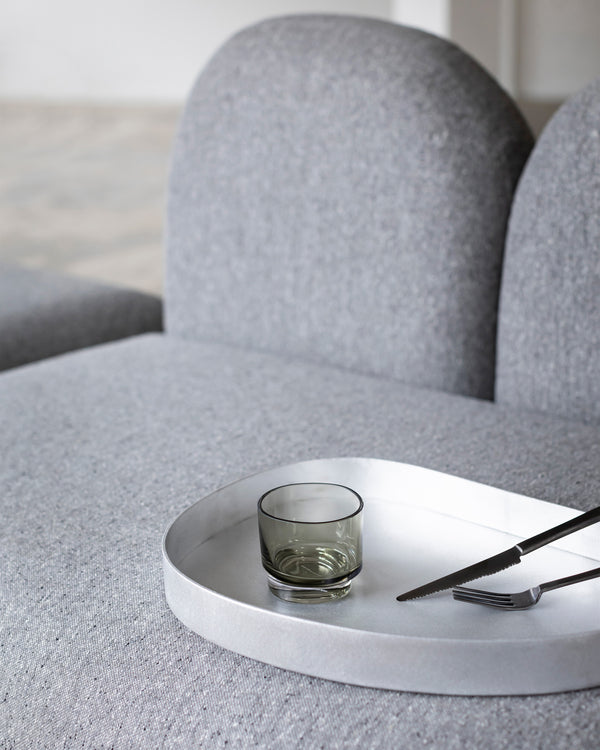 assemble accessoires
by destroyers/builders
Within the works of destroyers/builders an interaction between the furniture pieces exist in an overarching inspiration; found in architectural elements, materials or building techniques.The aluminium tray brings a sensual touch into industrial form language.