These porcelain wall holders are available in three different colors: calm white, rust and cobalt blue.
professionals
Are you a professional? Visit our portal for professionals here.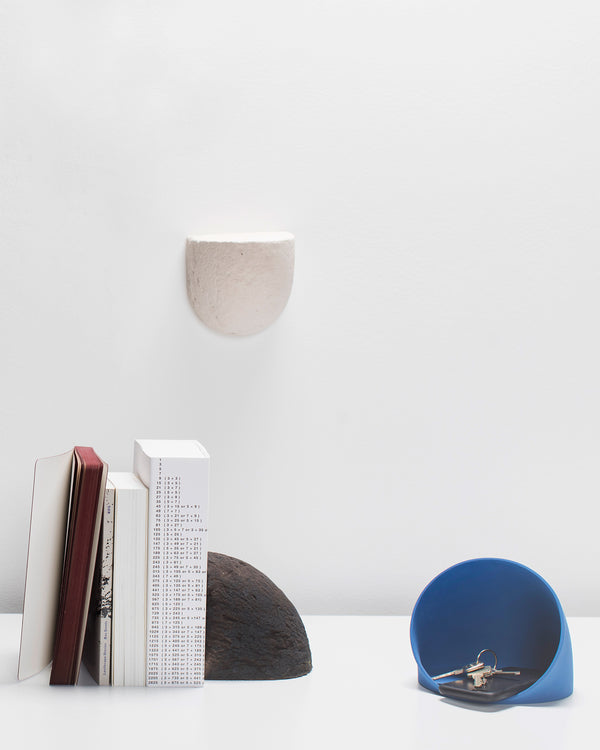 segments
by destroyers/builders
Linde Freya Tangelder (NL) a.k.a. destroyers/builders extracts the small and seemingly banal elements of architecture such as bricks, joints and tubes and translates them into design objects that spark the interior.